BACK TO TOP
historic preservation
Archaeology & Historic Preservation Month
May 2017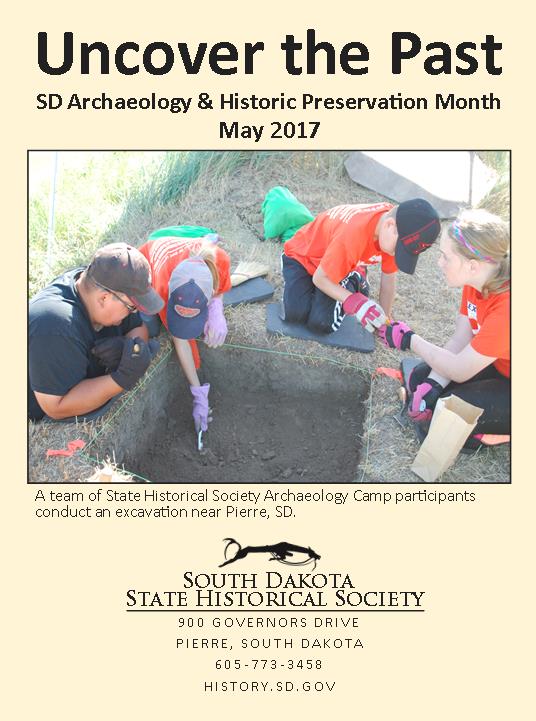 South Dakota's Archaeology & Historic Preservation Month is celebrated annually in May. Historic Preservation Month has been observed since it was established at the national level in 1973. In 2005 the state added archaeology to the celebration to recognize it as a partner in preserving history.
Our state's cultural heritage is rich and diverse as represented by thousands of archaeological and historical sites, historic buildings and landscapes that have been discovered and recorded throughout the state. Public appreciation and understanding is the foundation of preserving South Dakota's past for future generations.
It is important to celebrate the role of history in our lives. The protection and preservation of these sites, buildings, and landscapes provide educational, scientific, and economic benefits for all citizens.
There are many things one can do to commemorate the month. First, check our online calendar (in the top bar on this page) or your local calendar to look for scheduled events you can attend.
Other activities can be as simple as reading about your community's history and reviewing webpages of your local historic preservation organization. You might talk to local preservationists to learn about what's being done to preserve historic sites. Why not take a walk around a historic residential or commerical district or tour the historic section of a cemetery?