BACK TO TOP
☰ Menu
archives
South Dakota's Flood History
Understanding your flood risk is essential for making risk-informed decisions for the safety of your family and your community. This interactive story map displays significant flood events throughout South Dakota dating from 1881 to 2019. The stories include personal impacts to residents and how communities have worked to reduce their flood risk. The orange numbered images locate physical flood history signs that can be found across South Dakota.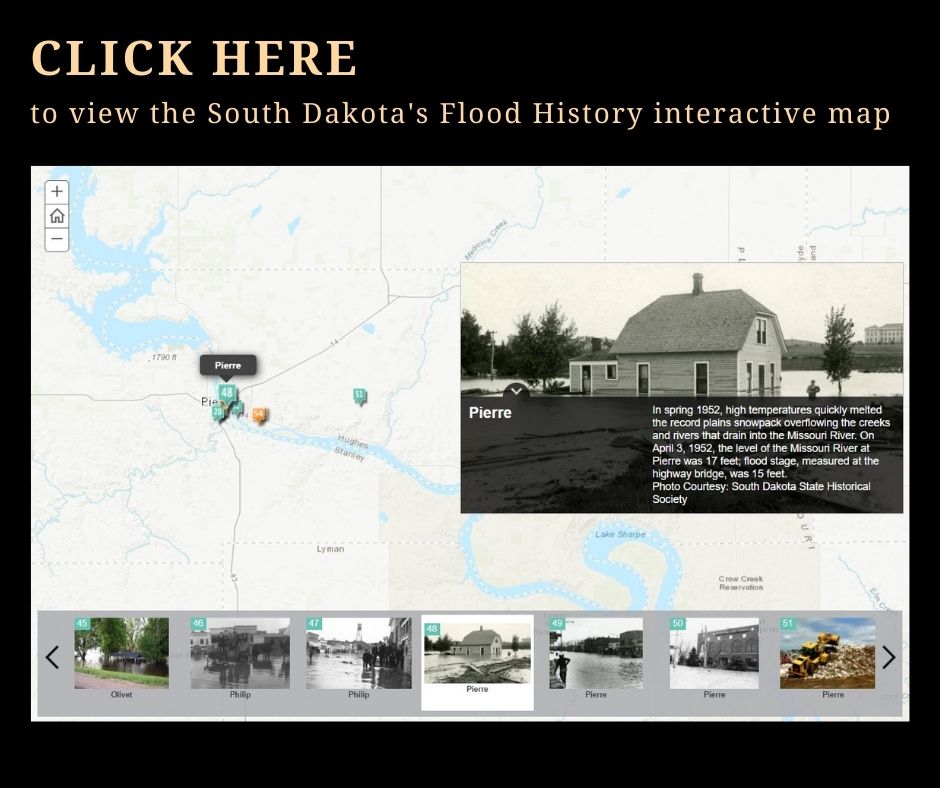 Managing flood risk is a shared responsibility. The first step in managing your residual flood risk is to be prepared. Visit the family preparedness website at bReady.sd.gov where you can find information about resources and actions you can take before, during, and after a flood to protect your family.
The South Dakota Silver Jackets Team, an interagency work group consisting of state and federal partners focused on flood risk reduction, completed the South Dakota Flood History Project in 2020. Contributing partners included the South Dakota Historical Society; USACE Omaha District; South Dakota Department of Public Safety, Office of Emergency Management; and the local communities.