BACK TO TOP
☰ Menu
archives
South Dakota Woman's Relief Corps (WRC)
Past Department Officers, 1884-1976 (H74-030)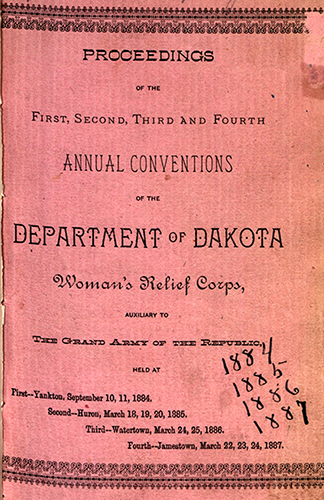 This website features a list of office holders for the South Dakota chapter of the Womans Relief Corps. The list was compiled from the annual convention journals dating from 1884 to 1976 held in the collections of the South Dakota State Archives (H74-030).
The Womans Relief Corps (WRC) was a womens auxiliary organization to the Grand Army of the Republic (GAR). The organization provided assistance to Union Army, Civil War Veterans by supporting the GAR both locally and nationally.
Information is sorted by name, office held, town and year in office.