BACK TO TOP
☰ Menu
Museum Gallery

"Spirit of the Seventies" exhibit now open at the Cultural Heritage Center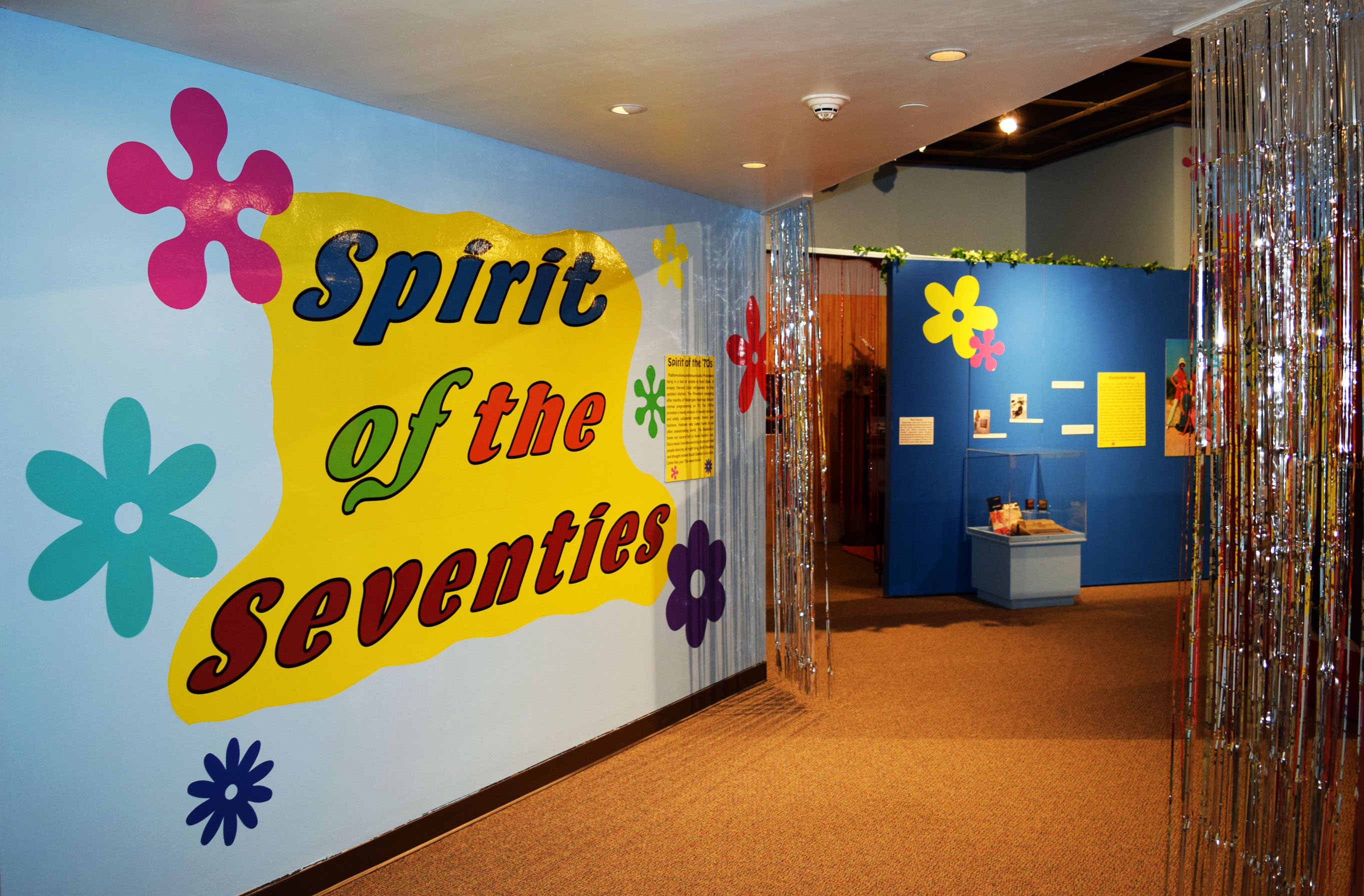 Now on display in the Hogen Gallery is a new exhibit entitled Spirit of the Seventies which explores historical, social and cultural trends of the decade in South Dakota and around the nation. Be prepared to experience disco music, pyramid power, Watergate, and groovy clothes in the exhibit.

Proving Up explores the state's history from the placing of the Verendrye Plate in 1743 to the final fight for the state capital in 1904. Share the adventures of explorers, trappers, settlers, miners, and statesmen that established South Dakota.
Changing Times - South Dakota in the 20th Century
Examine the changes and challenges South Dakotans experienced during the 20th century. The state flourished when rail lines and automobiles rolled in and struggled when the Depression hit. Throughout the 1900's some settlers left, but most dug, rooted in this place, and grew to love it.