BACK TO TOP
☰ Menu
archives
For Teachers

Archives collections contain original documentation of the past that even the best written source cannot convey. By using primary sources you will expose your students to important historical concepts.
Students will realize that written history is merely the author's interpretation of the past. Rather than viewing history as a series of facts and dates in their textbook, students will realize that their book is just one interpretation of the events described by the author. Historians have biases created by their own personal situations and the social environments in which they live. Students will begin to form their own opinions based on evidence and original sources.
Primary sources humanize history. Students are fascinated by the human emotions and the values and attitudes of the past reflected in personal writings. Primary sources add color and excitement to history as they link students directly to individuals from the past.
The use of primary sources develops important analytical skills. History trains students to gather, sift, and evaluate evidence. Students learn how bias and point of view affect evidence, what contradictions exist within a source, and how reliable their sources are. Development of these skills are important to students in all aspects of their lives, including historical research.
National History Day is a way for students to study and learn about historical issues, ideas, people, and events. The year-long educational program for grades 6-12 fosters academic achievement and intellectual growth in participants. The program consists of a series of district, state, and national competitions centered around an annual theme that is announced in September. Students conduct research, then present their findings in imaginative exhibits, original performances, media presentations, and papers in junior and senior divisions of seven different categories. Historians, educators, and professionals in related fields then evaluate each project.
2020 Theme:
Breaking Barriers in History
National History Day
South Dakota History Day
State Archives Resources
History Day Tips
Preparing for Research
Primary sources are first hand materials written at a specific time and concerning a specific topic in history. The following activities use maps from the
South Dakota Digital Archives
to give students a glimpse of the past and encourage critical thinking. These activities are aimed at elementary school level students.
Map Activity: "Good Roads Everywhere," 1916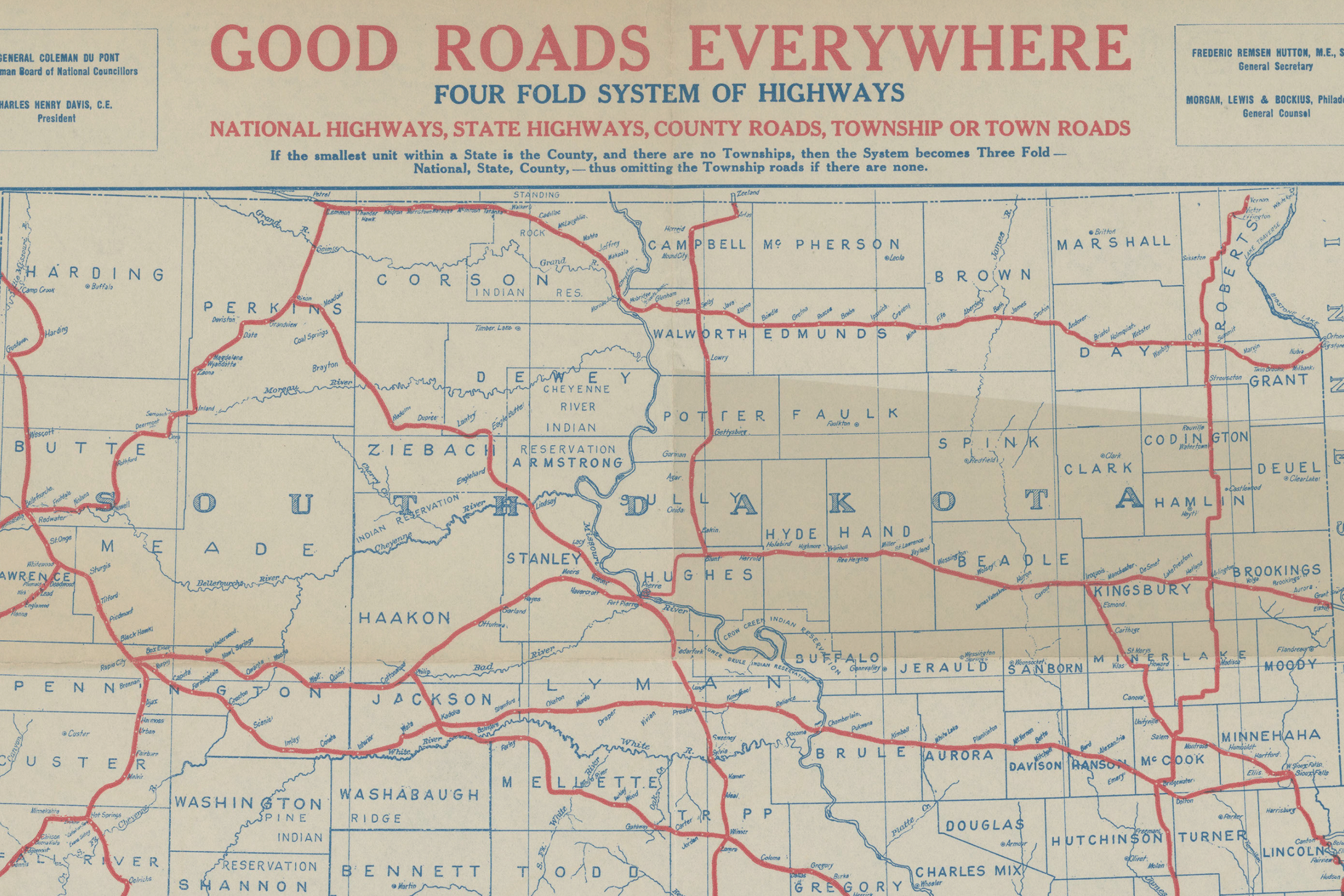 Student Worksheet
Teacher Answer Key and Notes
Printable "Good Roads Everywhere" Map
Printable Official State Highway Map
Map Activity: Standard Oil Company "Official Road Map," 1930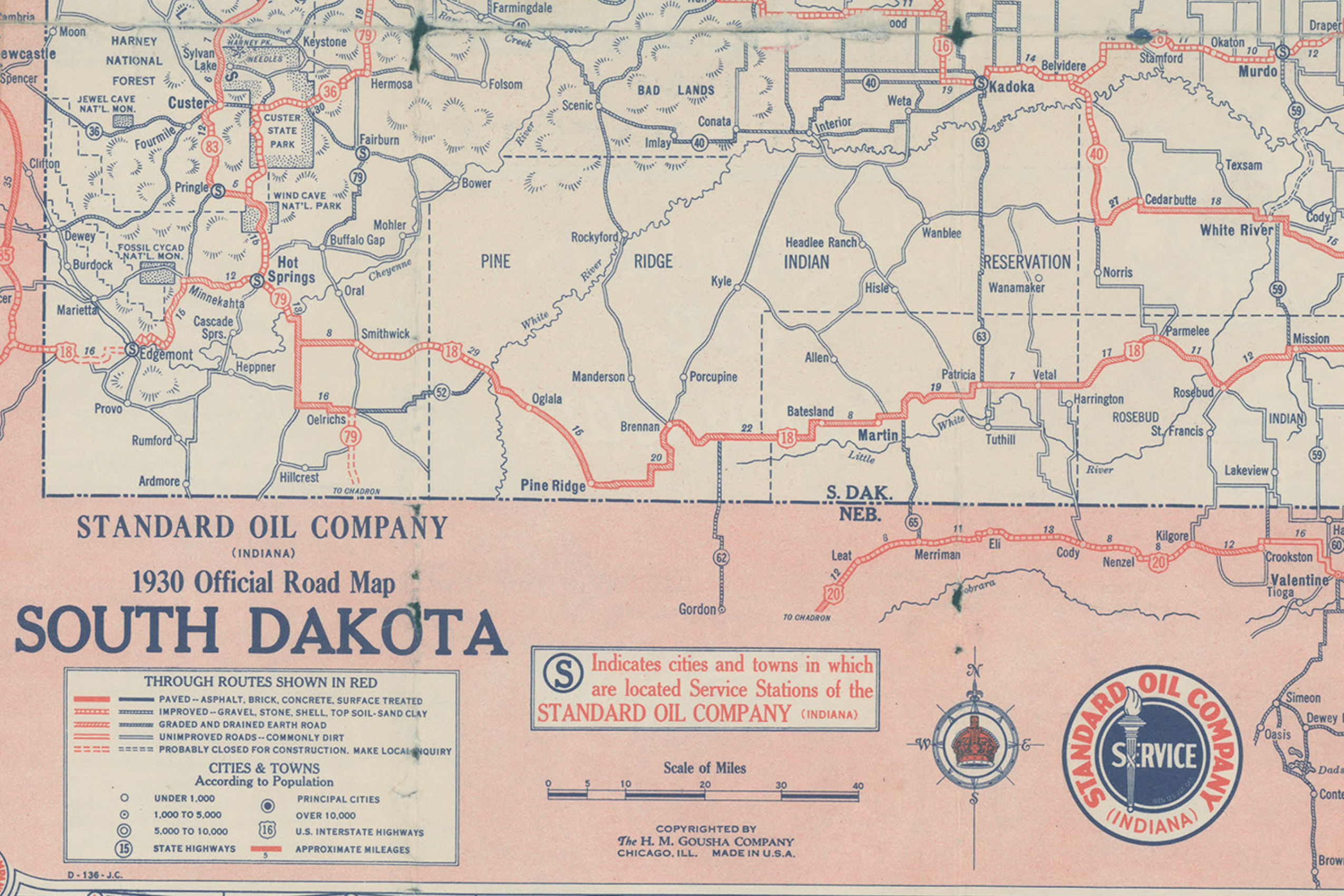 Student Worksheet
Teacher Answer Key and Notes
Printable "Official Road Map"

Primary sources are first hand materials written at a specific time and concerning a specific topic in history. Students can learn about historical events from the individuals who lived them.
The primary audience for these sources are older High School and College age students.
The links offer primary source materials on several historical topics relating to South Dakota and South Dakotans. Each source has five questions at the end for students to answer. These questions will help students comprehend the importance of these sources.
Yankton's Early Days
Early History of the Black Hills
Homesteading in Dakota
Women's Suffrage in SD
WWI Diary - Leo Ihli
**
WWII Letters - Steve Cihak
Vietnam - Returning Home
** Note: Some content may not be suitable for younger students.
Vietnam - Oral History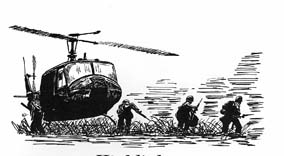 Recording
Transcript
Chapter 9 is an excerpt from the oral interview of David H. Hansen. This chapter is 6 minutes 8 seconds in duration.The interview was conducted by Thomas Magedanz on behalf of the Vietnam Era Veterans Association, Inc. (Vietnam Veterans Oral History Collection, 96-7.)
Questions:
1. After listening to the oral history interview, what questions does this raise in your mind about life for the United States soldier in Vietnam?
2. Describe a typical day for David.
3. As a tool of communicating a past event, what do you think are the strengths or weaknesses of oral histories?
4. Can you describe some of the items that were hauled in the heuy's?
In 1986, the South Dakota Vietnam Veterans Oral History Project compiled oral history interviews. Thirty three veterans gave interviews on various topics relating to Vietnam including: basic training, the trip to Vietnam, being in the field, helicopter and aircraft stories, support groups, the Vietnamese, and their general thoughts on the war and the country.
Chief Warrant Officer-2 David H. Hansen grew up in South Dakota. He was sent to Vietnam in 1969 where he served with the 101st Airborne Division based in Phu Bai and LZ Sally. He flew Huey helicopters. He held the Bronze Star, Air Medal, Army Commendation Medal, and Purple Heart among other campaign and service medals. He returned to the United States in 1970.
Looking for some fun jigsaw puzzles for your students? Check out
these online puzzles
featuring historical photos from the State Archives' collections.